Networking IT services encompasses everything for the successful implementation of a company network. This involves the building of network infrastructure, the setup of devices like LAN routers and modems, the layout of the networks, security, optimization, and many other factors.
Invest in IT products for networking to establish a strong telecommunication network with your organization. A strong and seamless telecommunication network is important to get the work done faster and to deliver excellent customer support services to your clients. Once you create a well-integrated and seamless networking system across enterprise, you will be able to enjoy a unified communication network across enterprise. And this will also simultaneously help you increase your operation efficiency.
Through a unified communication network, you can easily exchange data over the network among different departments within your company and perform inter dependent tasks much faster. By completing tasks faster, you can increase your business productivity. And increased productivity helps improve business performance which further helps improve business profits.
To create a seamless IT networking system within your organization's architectural landscape, you'll need IT products that are exclusively designed for networking purpose. These include routers, switches, structured cabling, telephony systems and more. They can be used individually or you can combine them together to create a powerful communication and data exchange enterprise network. This is really a one-time investment that offers you great value for money.
For creating a well-integrated and seamless IT networking system, consider installing only the best quality networking products in the market, so that they will last for years. Feel free to browse through our wide selection of IT products for networking. You can ensure that will have networking products from the leading industry manufacturers. Explore our array of products and choose the best ones that suits your business networking needs.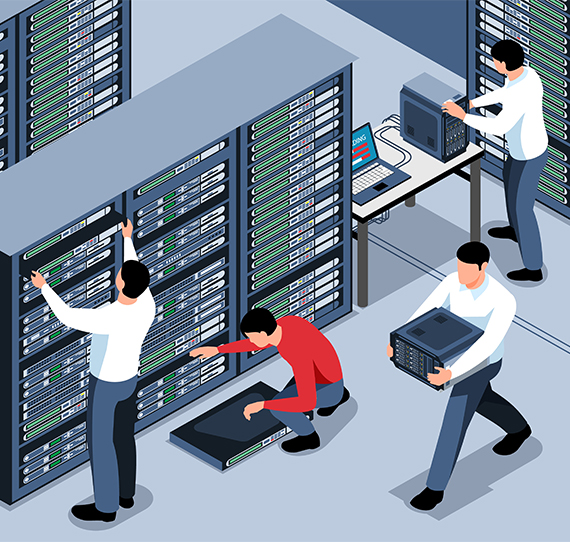 • about service
Networking services
we deal with
01
Machine Learning
Support and Evolution
02
Artificial Intelligence
Support and Evolution
03
Augmented Reality
Support and Evolution